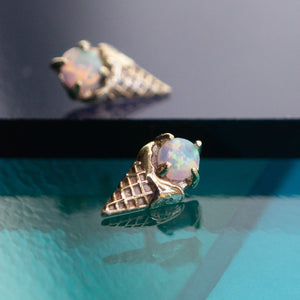 Made by Sacred Symbols in Mexico City, MX.
14k gold
2.5mm prong-set stone
16 gauge threaded end
lease note: All of our threaded ends are sold individually, without posts. For a pair, please order a quantity of two. Our 16 gauge threaded ends are compatible with 18 gauge and 16 gauge industry standard internally threaded barbell posts, which can be found here. For sizing help, please refer to our sizing guide.