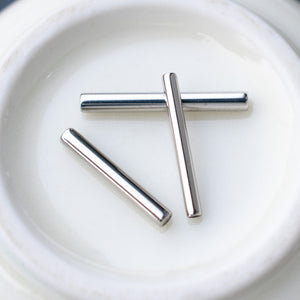 Internally threaded stainless steel post made by Industrial Strength in Carlsbad, CA. These barbell posts are compatible only with threaded (screw-on) ends made to fit the same gauge. Threaded ends sold seperately.
316LVM ASTM F-138 implant Grade Stainless Steel
Please be sure of your size before ordering--you can refer to our sizing guide here for measuring help.